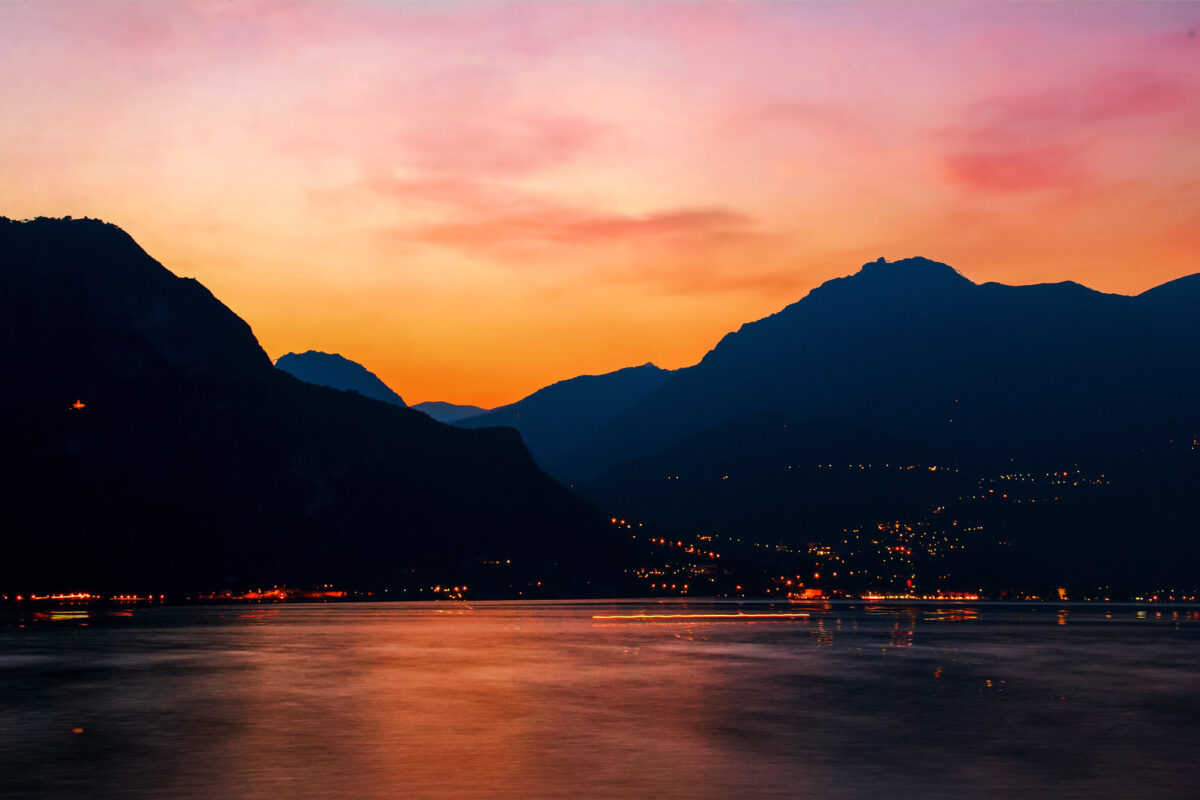 Sunset & sunrise:
… We are preparing to say goodbye for this year, but we are ready for 2023!
Ognuno sta solo sul cuor della terra
trafitto da un raggio di sole:
ed è subito sera.
(Everyone stands alone on the heart of the earth
pierced by a ray of sunshine:
and it is immediately evening.)

- Salvatore Quasimodo
The 2023 summer season is coming to an end: intense, charged, full of life & stories. Now autumn, which brings us the warm colors of nature on the lake, a few gloomy days and the desire to admire the lake with a glass of a good red wine in hand. Do not underestimate the lake in October, it will fascinate you like never before.
But since we can only look to the future, we are already preparing for next season! Availability for the 2023 season is exclusively open here on our website. As usual, we are at your disposal for any information or explanation necessary.
Stay tuned!